This is the home of Spork, LLC.  One day there will be more here, but work takes precedence over my own website, so bear with me.  For now, you get hastily arranged bullet points.
Experience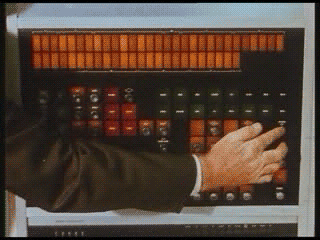 23 years of experience (yes, I date back to dialup internet access)
Awe-inspiring troubleshooting skills in all my areas of proficiency
Unix Systems Admin, primarily FreeBSD but willing to wrangle Linux as needed
Performance tuning of AMP stack dating back to when there was no "M" or "P" in the stack
Network Engineering, mostly centered around Cisco products, but I also routinely work with Mikrotik
WISP equipment, recently gaining a ton of experience with Ubiquiti products, enough experience to know the many pitfalls of that platform
Large scale indoor WiFi networks, primarily using Ruckus equipment
General ISP administration, I've been on and off working with some ISP (or WISP) since 1996 and as of 2019, still at it.  Skillsets there include:

Lots of troubleshooting
Stretching the budget beyond belief – "build it" instead of "buy it" when possible.
Learning how to be a true generalist that can switch from networking to tech support to racking and stacking servers
Plenty of experience being on call 24/7/365
Full understanding of what 24/7/365 service availability means
Standard ISP services (MySQL, PostgreSQL, Apache, Nginx, Radius authentication, Postfix, Dovecot, Varnish, Roundcube, various homegrown management applications, Nagios, etc.)

Lots of WordPress:

Security
Performance tuning and nginx/varnish caching
Troubleshooting of custom/in-house themes/plugins
Basic plugin development
Theme creation and design

Light PHP and Perl development
Project Management on web design and development projects
You name it…  never hurts to ask – I also have many contacts for outsourcing projects when necessary
Photography (including product shots)
Videography (have a small DSLR rig, lighting, good mic and a Tascam portable recorder)
Also the guy that won the FreeBSD slogan contest back in 1997, and it's still in use ("The Power to Serve").
Selected Client List
Nine West Holdings (includes NWH Corporate, Anne Klein, Jones New York, Bandolino, Nine West – project management, web hosting, backend development with straight PHP, WordPress and Joomla, migration of static sites to dynamic sites)
Jones Apparel Group (corporate – see above, now NWH)
Resource Furniture (back-end WordPress development, some front-end and design work, project management, web hosting)
Citizens Housing and Planning Council (back-end WordPress development)
Bway.net (systems admin, web hosting, network engineering)
Biglist.com (systems admin, hardware install/maintenance/remote hands – NOT THE HORRIBLE WEBSITE!)
ASA Networks (Wireless ISP startup in upstate NY – systems admin, networking)
I also do some web hosting for a small partnership, and along with that deal with a dozen or so basic WordPress sites, all with either custom WP themes or heavily modified stock themes.
There are certainly other things I'm forgetting, and really old stuff like Olympus.com, Firstview.com, and the original Village Voice website, but that's the late '90's and early 00's.